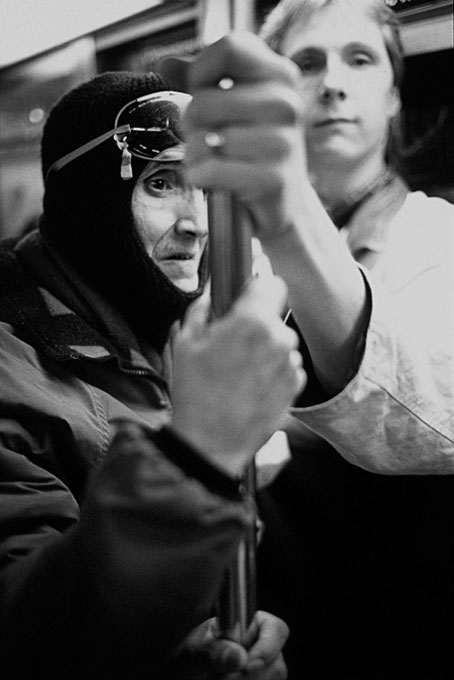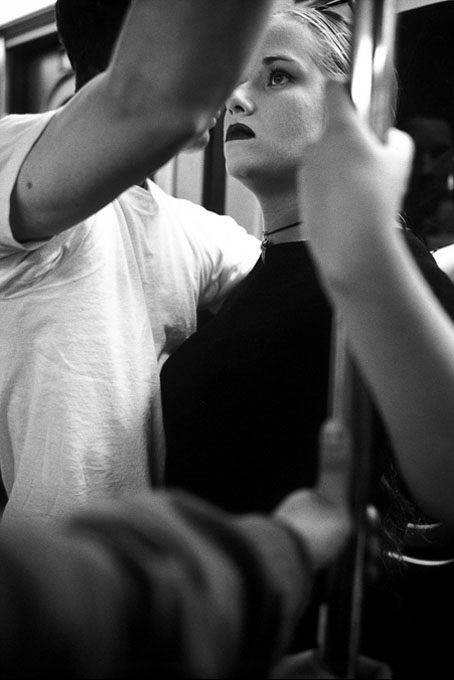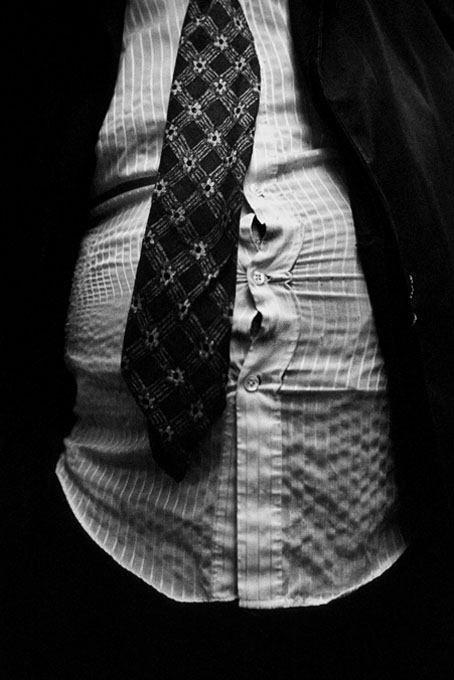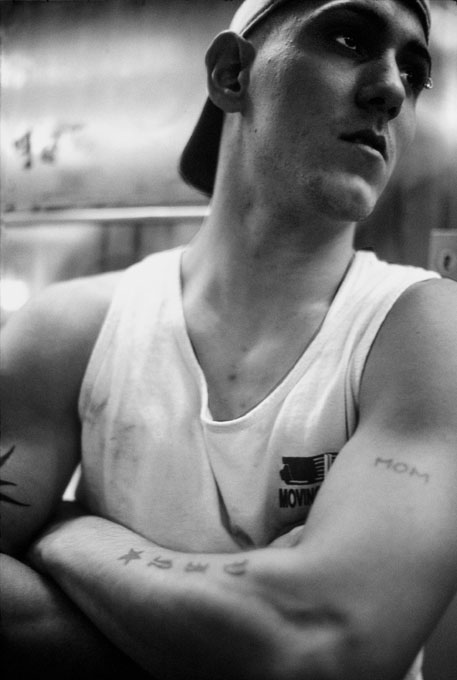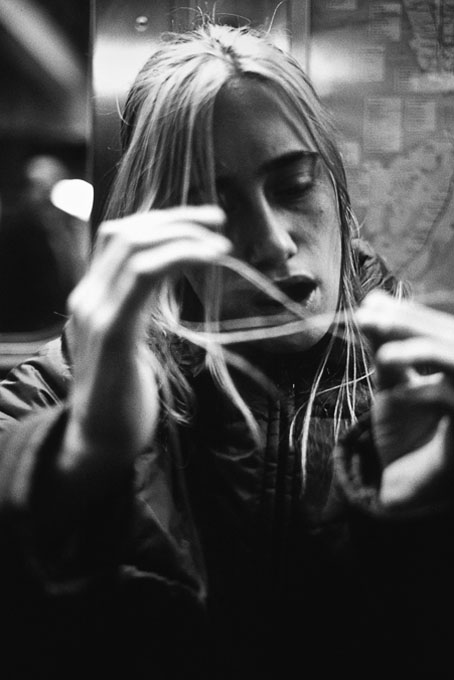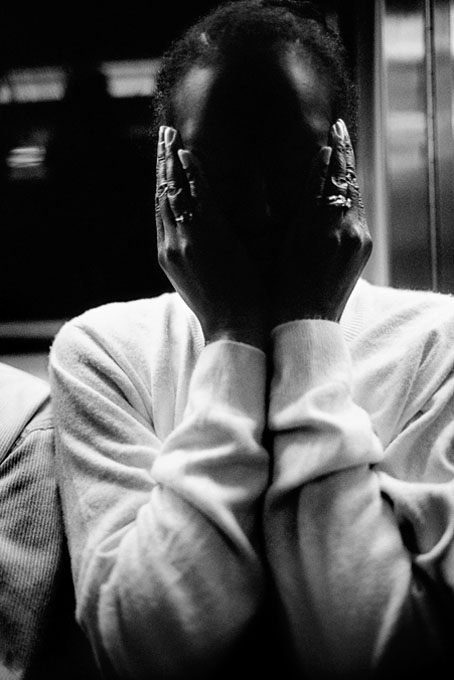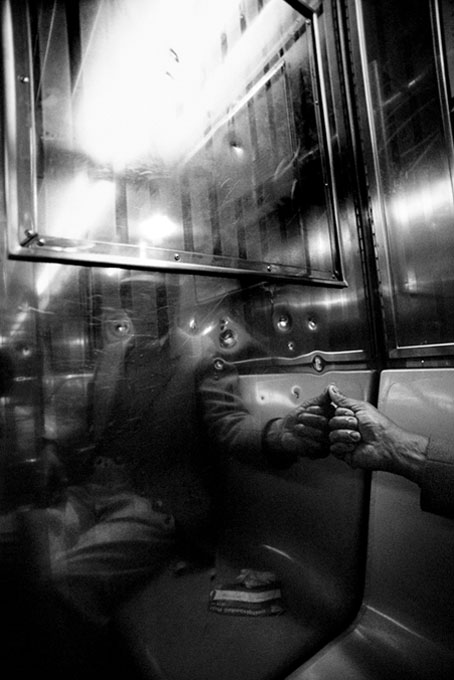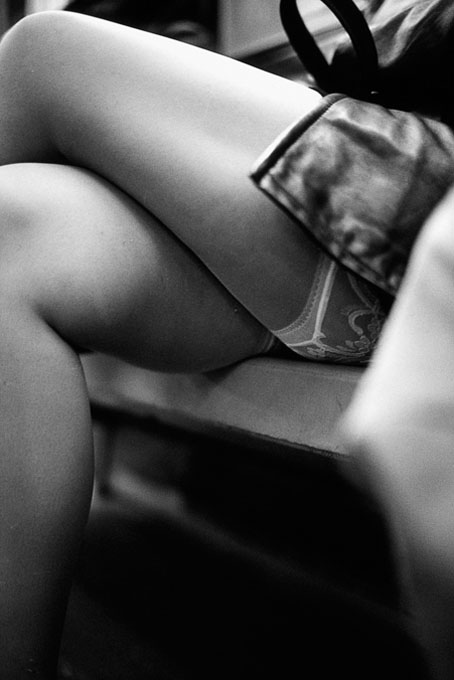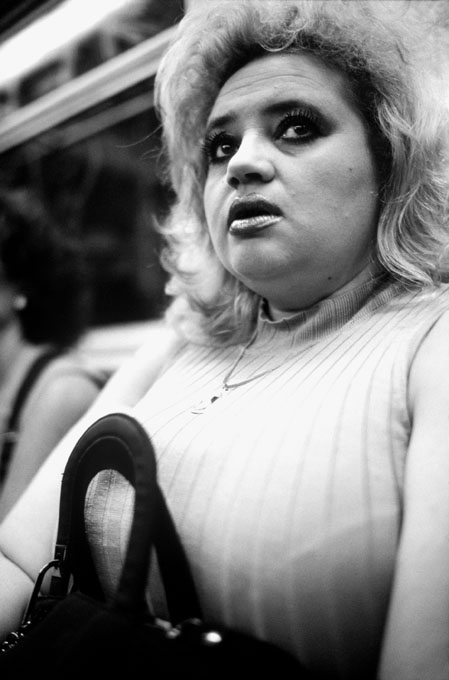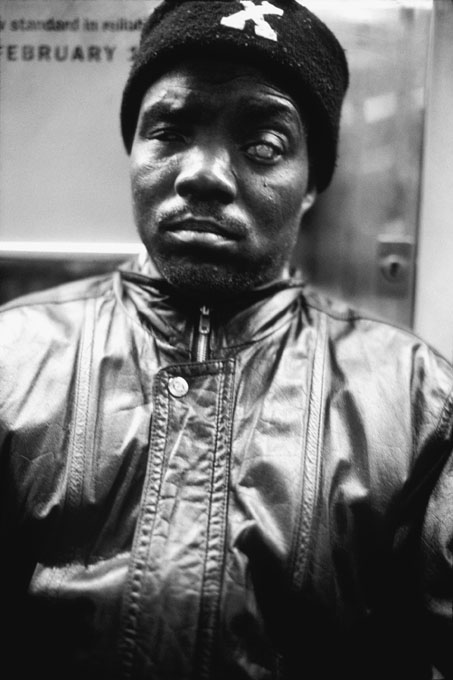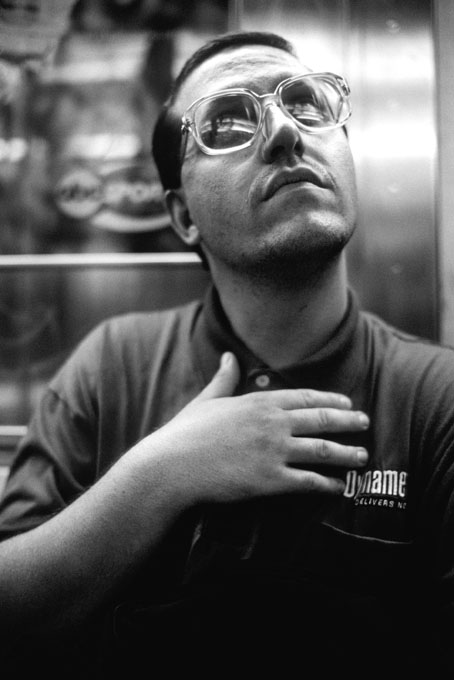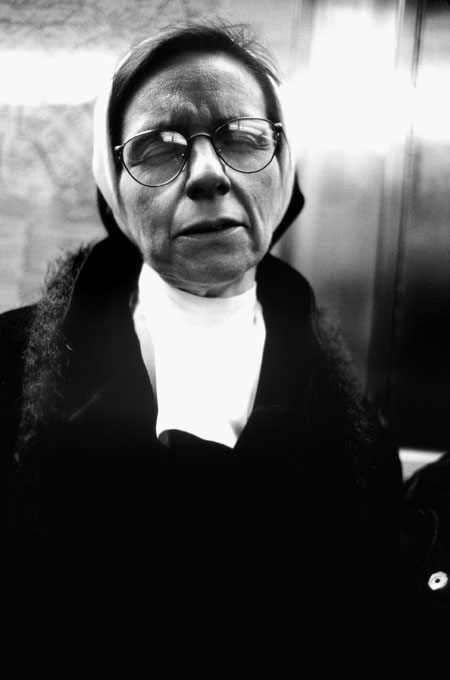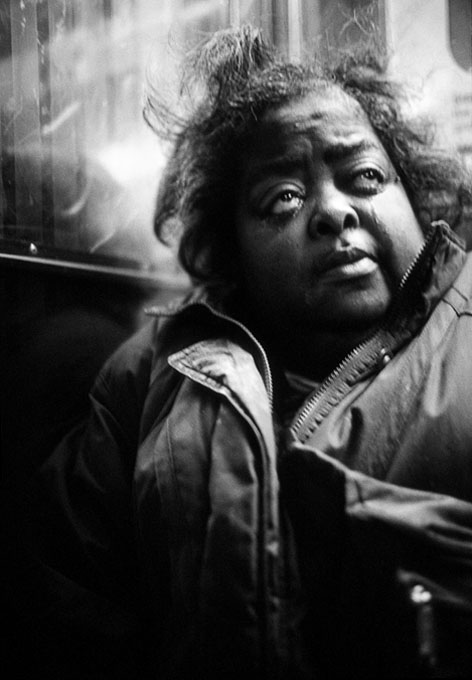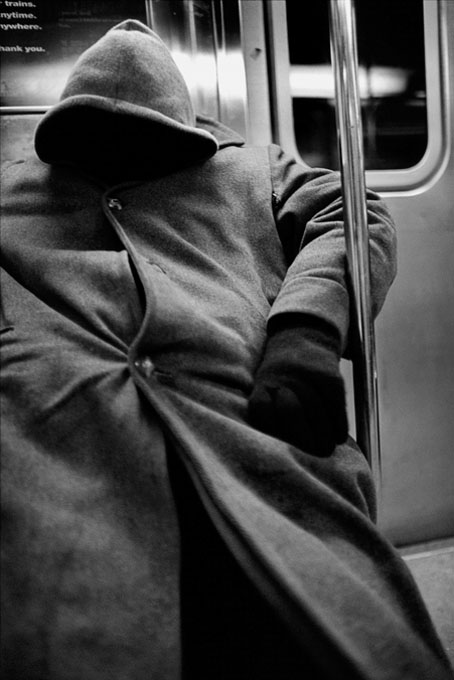 The underground world of the New York City Subway became a stage for chance rendez-vous with people from all walks of life – ordinary and yet mysterious.
My emotions seemed to echo those of the passengers I chose to portray and sometimes converse with – people who seemed to be comfortable with me as if in some way we knew each other. In this oppressive environment and continual vis-à-vis, my approach was to observe and not to attract attention, letting my eye intuitively discover the reality under the surface. I did not hide my camera and shot very little. The distance that separated me from my subject was only the length of my arm. I had no destinations or expectations in mind. Each time I went 'below', it was with my heart.
Taking close-up pictures was new to me. It allowed me to enlarge facial expressions and reveal the moods of the people more strongly. At the end of the day, I would place in sequence these moments of hidden truth, like connected frames in a film. I would imagine once more, new dialogues between anonymous riders traveling through the maze of tunnels that create the life below – a life of uncanny beauty filled with humanity.
Le monde souterrain du métro New-yorkais devient le lieu de rendez-vous hasardeux avec de familiers inconnus – ordinaires et mystérieux.
Mes émotions se mêlent à celles des passagers que je choisis de dépeindre et parfois d'aborder – des personnes qui semblent être à l'aise avec moi, comme si nous nous connaissions. Dans cet univers oppressant et ce continuel vis-à-vis, mon approche consiste à veiller et à ne pas attirer l'attention, laissant mon oeil découvrir intuitivement la réalité sous la surface. Je ne cache pas mon appareil photo et déclenche très peu. La distance qui me sépare de mon sujet est seulement la longueur de mon bras. Je n'ai aucune destination précise en tête. À chaque fois que je descends « sous terre » le coeur y est.
Le gros plan est nouveau pour moi. Il me permet d'agrandir les expressions du visage et dévoiler plus fortement les humeurs intérieures. À la fin de chaque journée, je visionnais ces instants de vérité cachée, comme les scènes reliées d'un film. J'imaginais encore une fois de nouveaux dialogues entre ces anonymes voyageurs, dans le labyrinthe de tunnels qui créent la vie 'en-dessous' – une vie d'une étrange beauté pleine d' humanité.