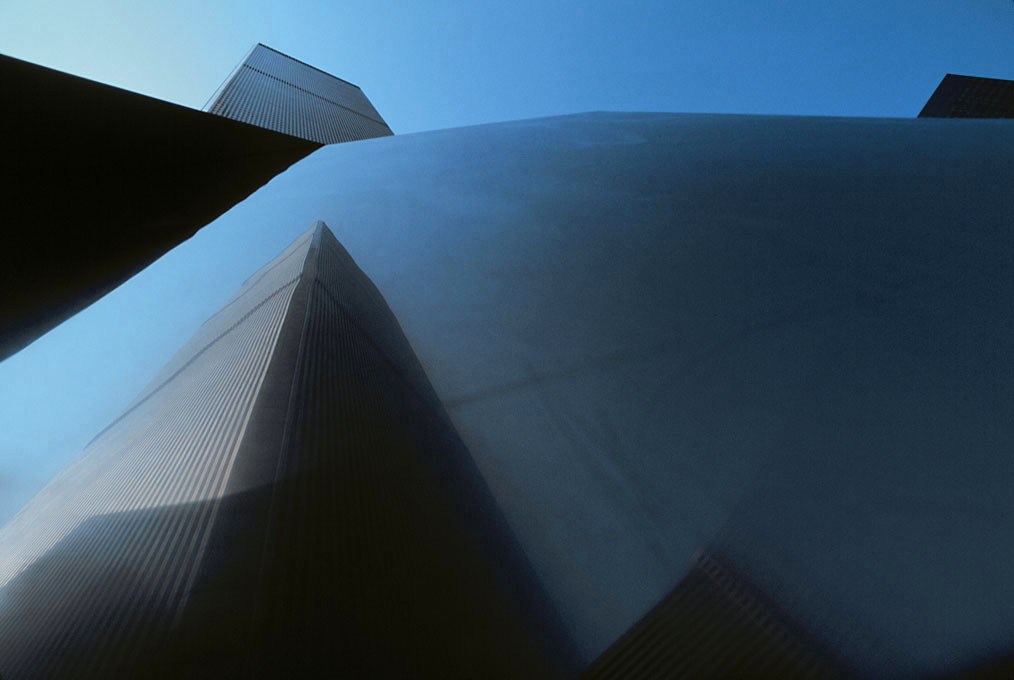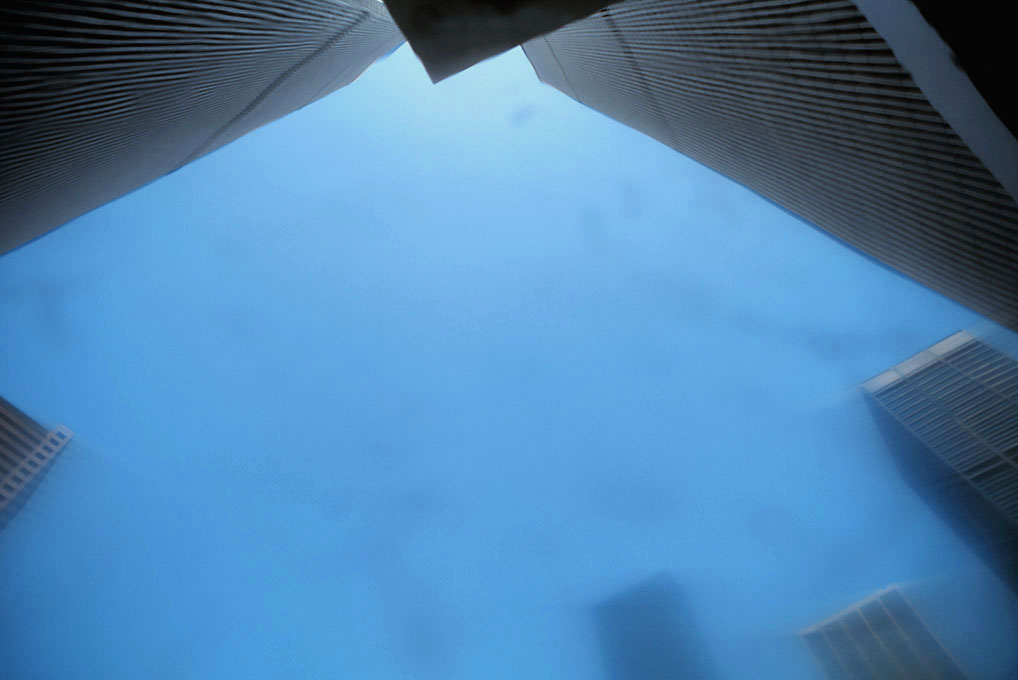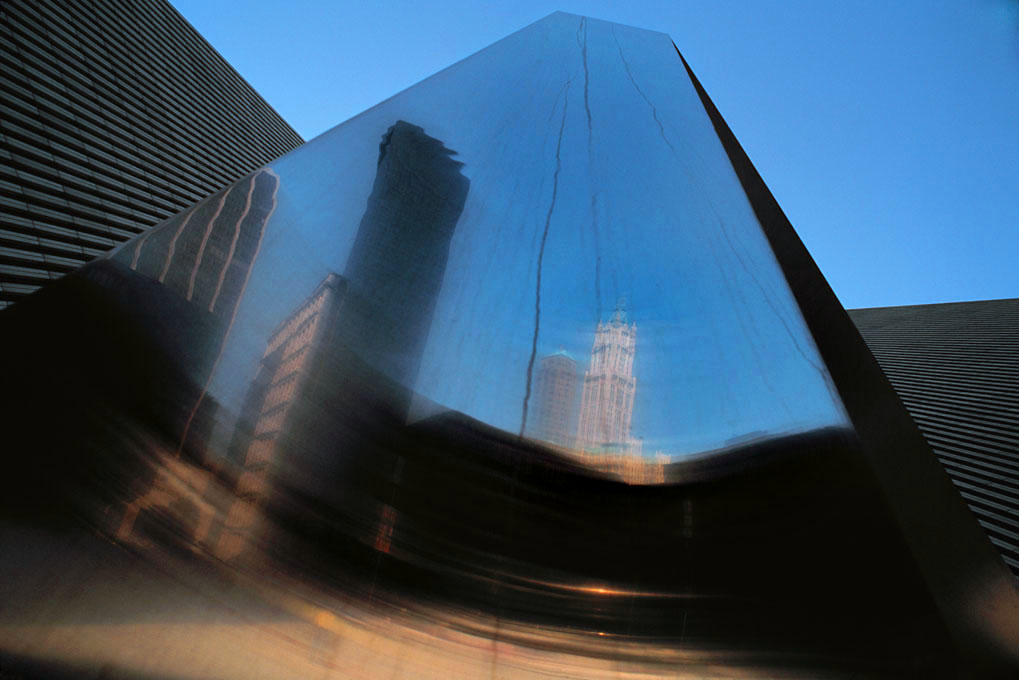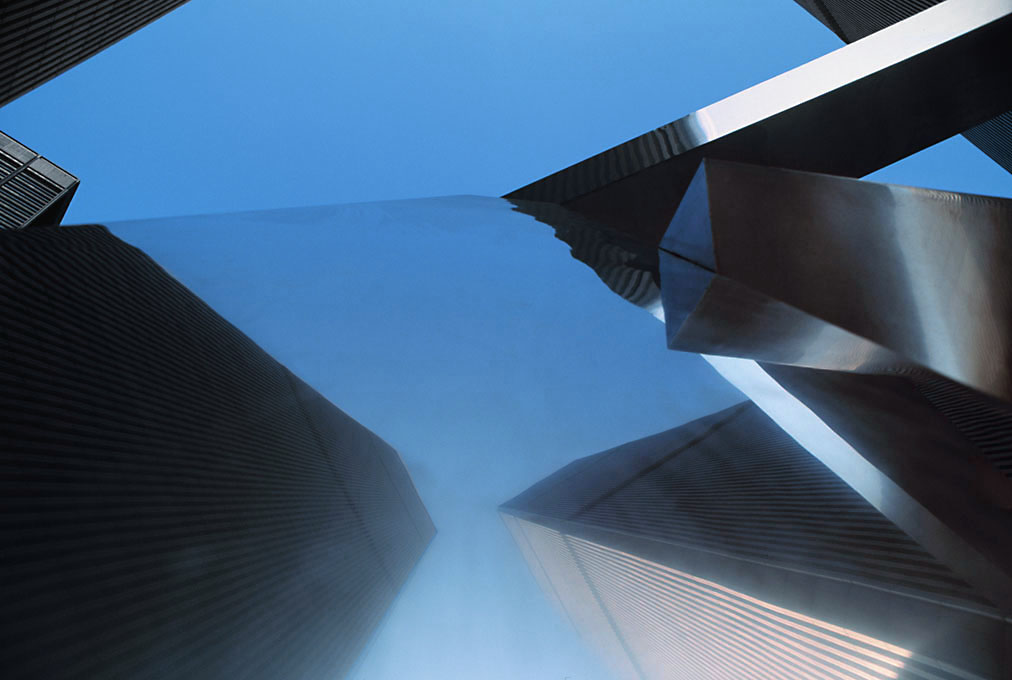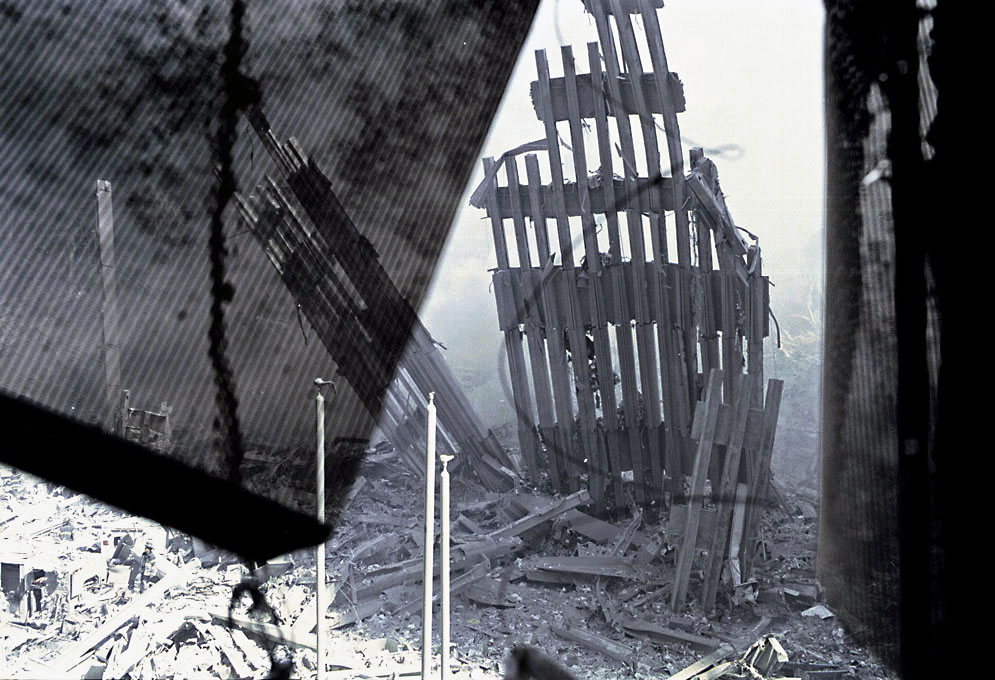 In the immediate aftermath of the attacks and destruction of the World Trade Center on 9/11, I felt compelled to pay tribute to those who lost their lives. As part as my grieving process, I revisited my relationship with the WTC from the day I first photographed the site in June of 1994 until September 11 2001, seven years later.
I carefully edited and sequenced a series of seven photographs, framed from unfamiliar angles, creating a seamless tapestry. Missing brings to light new perspectives of a world-renowned site and evokes the sensation of grace, grandeur, light, beauty as well as the feeling of loss, devastation and chaos it became.
Immédiatement après les attaques et la destruction du World Trade Center le 11 Septembre, j'ai ressenti le besoin de rendre hommage aux victimes. Lors de mon processus de deuil, j'ai revisité mon expérience liée à ce lieu, à partir du premier jour où j'ai photographié le WTC en Juin 1994 jusqu'au 11 Septembre 2001, sept années plus tard.
J'ai consciencieusement sélectionné et sequencé une série de sept photographies aux compositions inattendues, créant une tapisserie ininterrompue. Missing met en lumière de nouvelles perspectives de ce lieu de renommée mondiale en évoquant un sentiment de grâce, de grandeur, de lumière, de beauté ainsi que la sensation de perte, de devastation et de chaos.